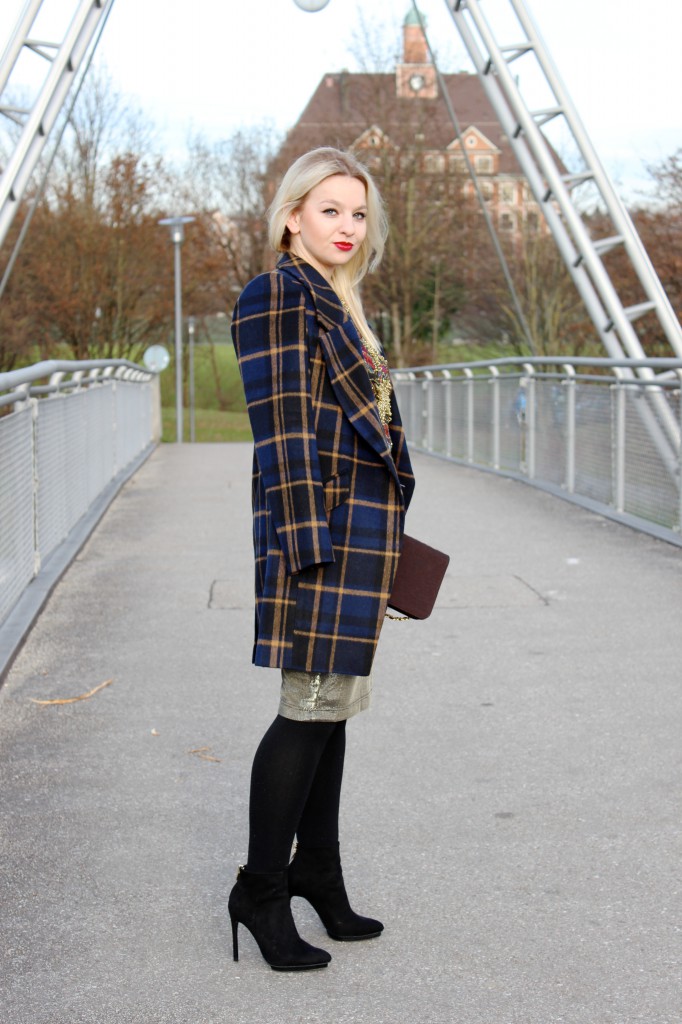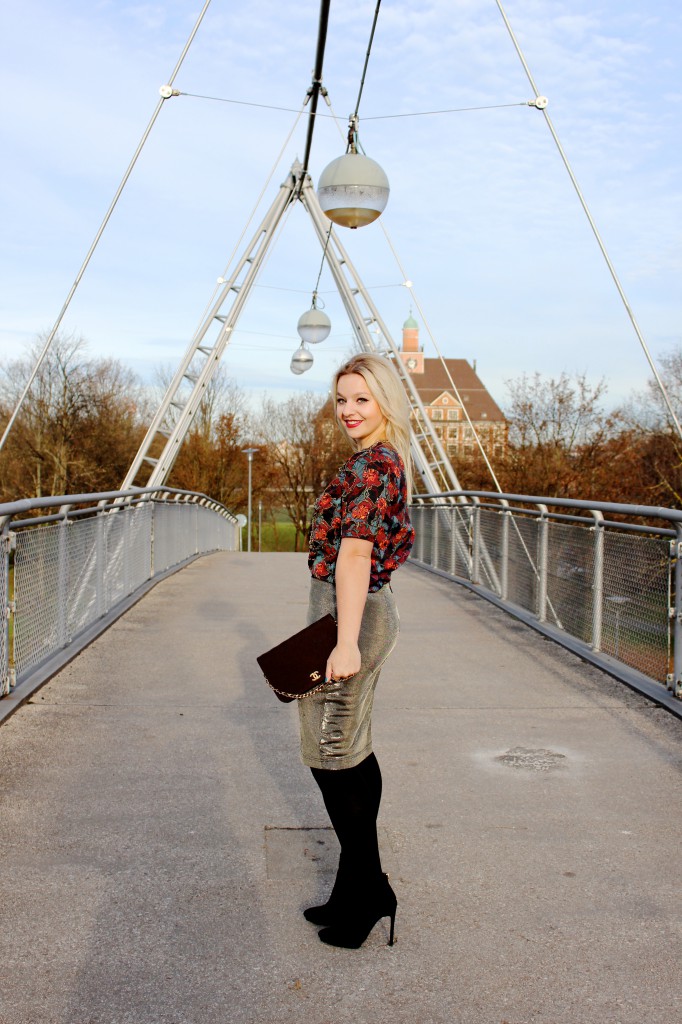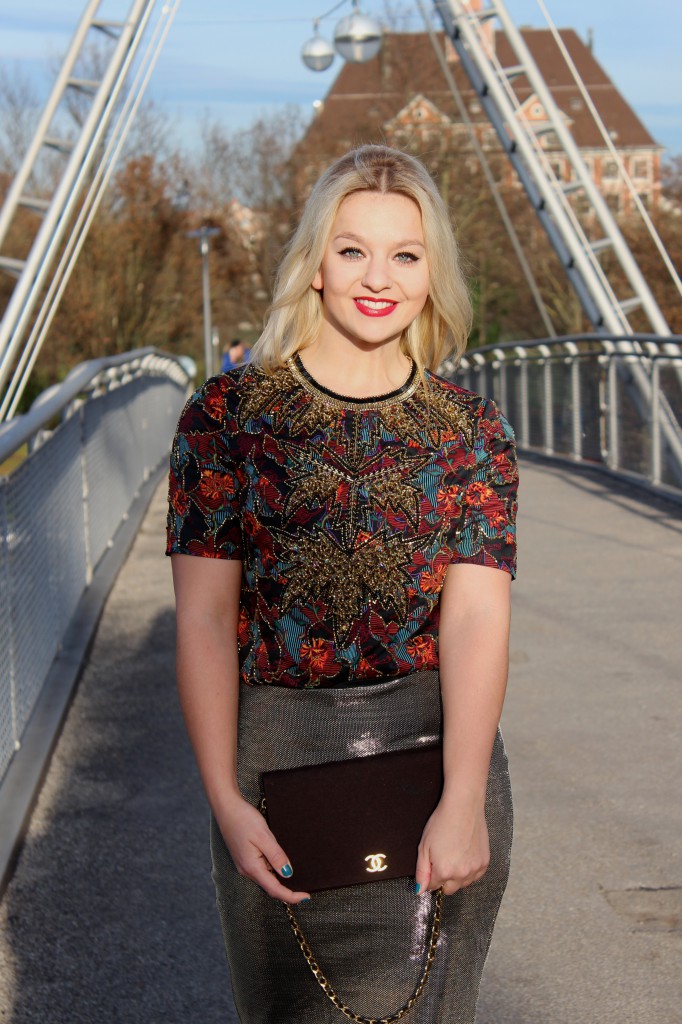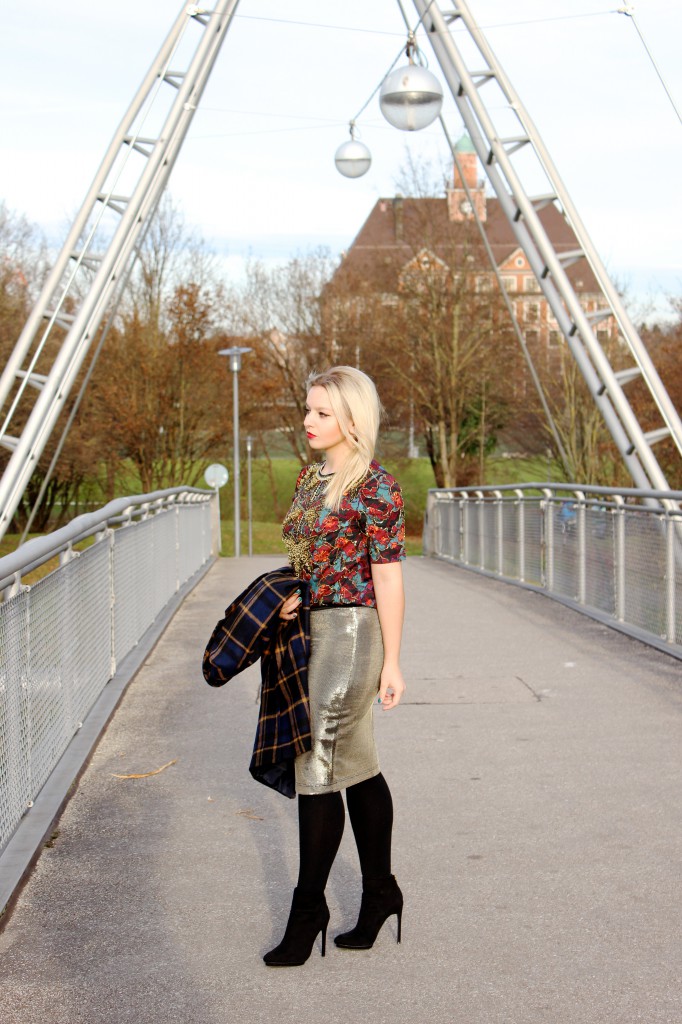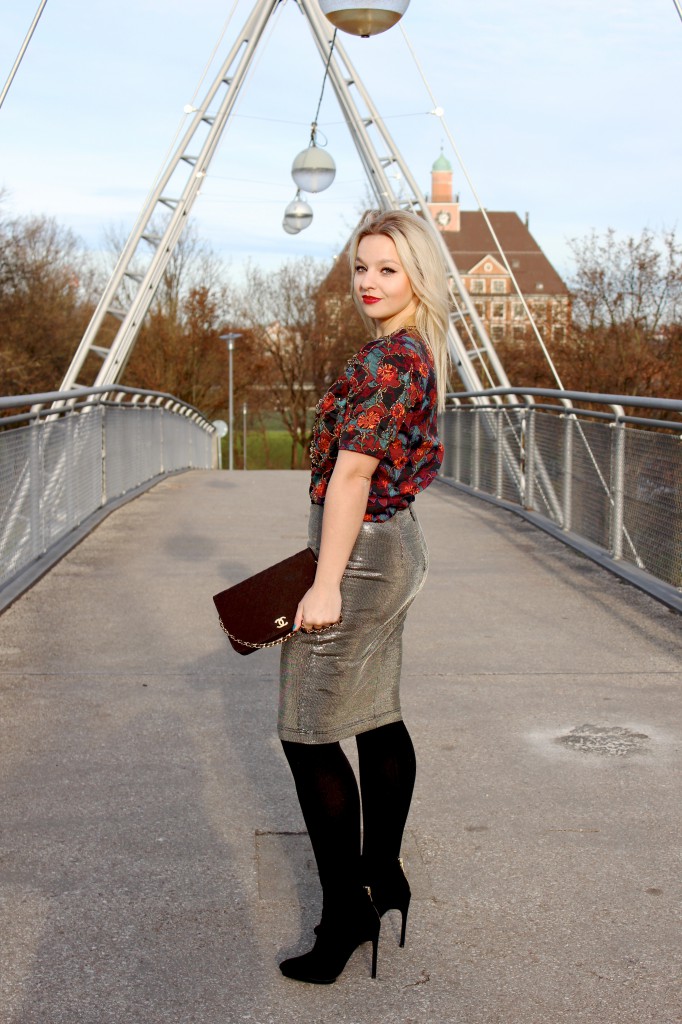 Christmas is right around the corner and I am sooo ready for the holidays. On Saturday I drove home and I am totally excited to have a great time with my family and friends.
This has been my outfit for the Lacoste Christmas party. The motto was "SPARKLING". Believe me, it's not that easy to find an outfit with spangles that doesn't look cheap. I was very happy when I found this golden pencil skirt from forever21and this awesome blouse from Asos. The blouse has this many nice details and looks nearly a little bit indian. I liked this festive all over look. Maybe I will wear this outfit on Christmas eve as well. I like to take advantage of the holiday season to dress up. But don't get me wrong…this will be just for the festivities, as going to church and the following dinner with my family. Afterwards I will wear a comfortable after-lunch outfit for serious sofa surfing times.
What do you think about this outfit and what are you going to wear for Christmas eve? Have a great and cozy Sunday evening
Weihnachten steht vor der Tür und ich kann es kaum erwarten. Ich bin bereits am Samstag nach Hause gefahren und freue mich total auf die Zeit mit meiner Familien und Freunden.
Diese Outfit habe ich auf der Lacoste Weihnachtsfeier getragen. Das Motto war "SPARKLING" und es war wirklich nicht leicht diesem gerecht zu werden. Leider wirken Pailletten & Co schnell billig, weshalb ich auch bei der momentanen Weihnachts-Glitter-Vielfalt Schwierigkeiten hatte, etwas passendes zu ergattern. Glücklicherweise fand ich dann diesen goldenen Bleistiftrock bei Forever21, sowie diese aufwendig verzierte Bluse bei Asos. Die Bluse hat sehr viele schöne Details und wirkt fast schon ein bisschen indisch. Ich mag das festliche Outfit sehr und überlege daher schon, ob ich es auch an Weihnachten trage. An Weihnachten darf man sich ruhig mal wieder etwas mehr stylen. Aber versteht mich nicht falsch, ich trage dies nur für den Gang in die Kirche und das Weihnachts-Dinner mit meiner Familie. Danach schmeiße ich mich sofort in eine gemütliche Leggings und einen Sweater, oder auch einfach in einen kitschigen Pyjama, um dann ausgiebig auf dem Sofa bei Kerzenschein und Plätzchen zu entspannen.
Wie gefällt Euch das Outfit und was tragt ihr an Weihnachten? Gemütlich oder gestylt? Habt noch einen schönen Rest-Sonntag!