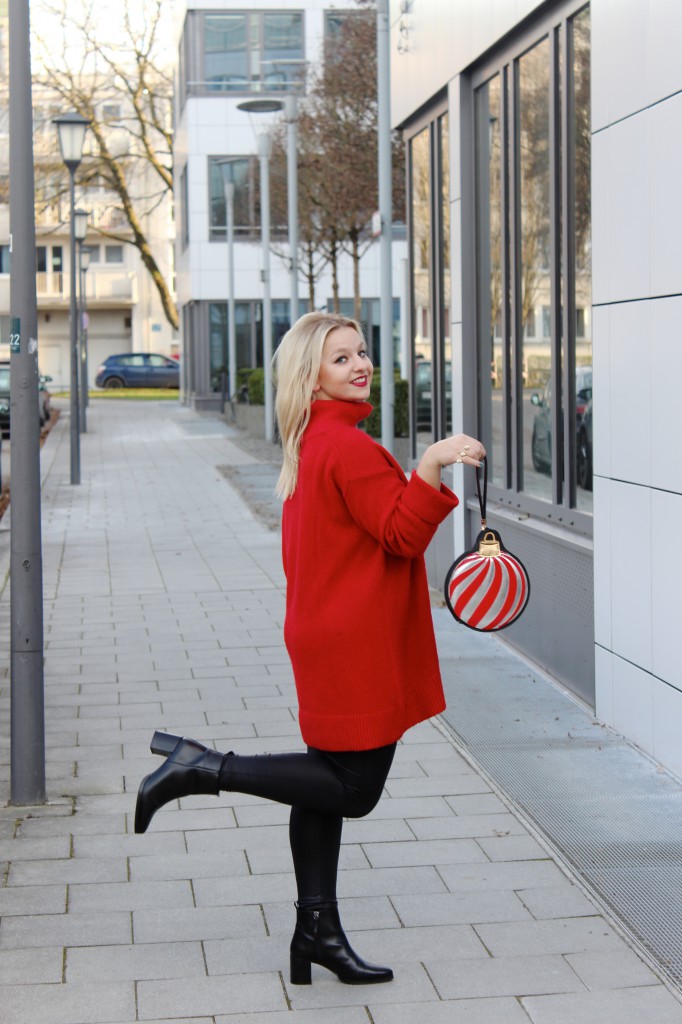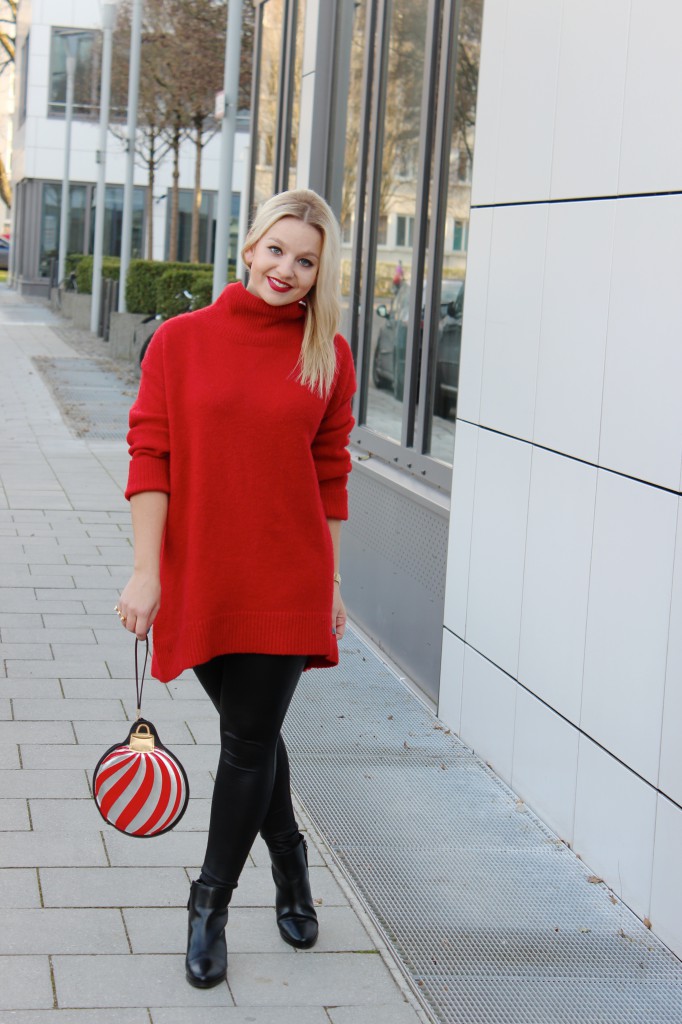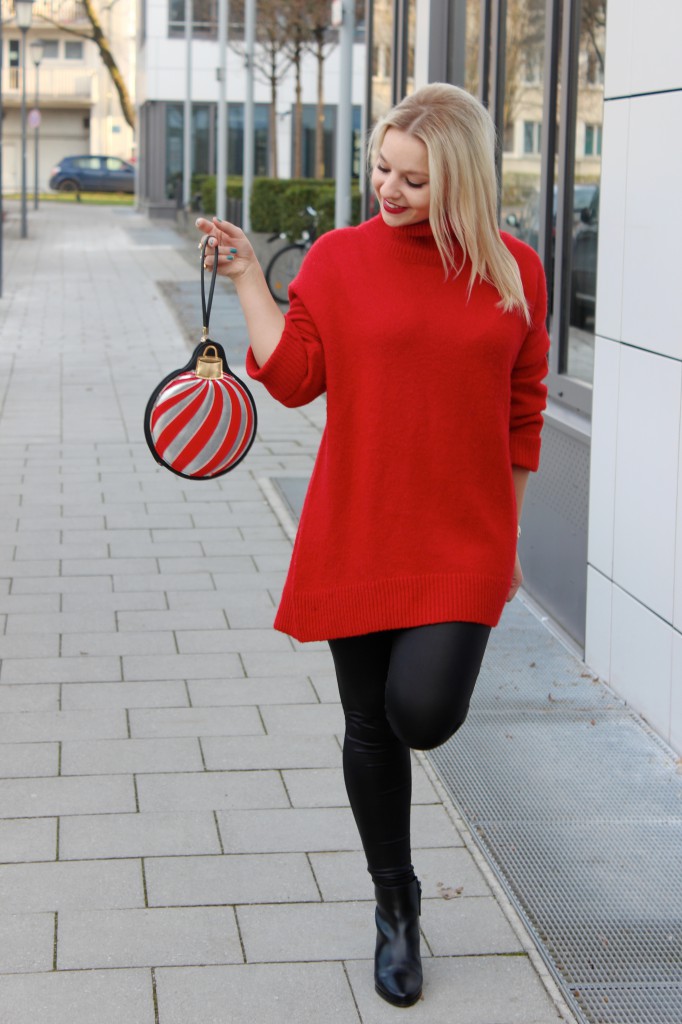 This awesome fluffy, oversized, turtleneck sweater is from Zara. It has this bright Santa-red, but I won't call it a Christmas sweater, since I would like to wear it every day in this cold season. It's just the coziest piece in my wardrobe. I combined it with my faux leather leggings and my black Zign booties. The highlight is definately my new accessoire from Asos, the Christmas bauble clutch. As I do not have a new "ugly sweater" this year, I really wanted to have an other cute and funny piece for the holidays. I think I got it!
Merry Christmas everyone!
Ich bin super happy mit meinem fluffy, oversized Rollkragenpulli von Zara. Er hat dieses schöne, kräftige Weihnachtsrot und ist momentan das kuscheligstes Stück in meinem Schrank. In letzter Zeit würde ich den Pulli daher am liebsten jeden Tag tragen. Kombiniert habe ich eine Kunstleder-Leggings und meine neuen Zign Booties. Das Highlight des Outfits ist aber definitiv mein neues Accessoire von Asos, die Weihnachtskugel- Clutch! Da ich dieses Jahr keinen neuen "ugly Sweater" ergattert habe, wollte ich wenigstens ein neues Accessoire für die Weihnachtsfeiertage. Ich glaube, ich habe das richtige Stück gefunden!
Frohe Weihnachten!