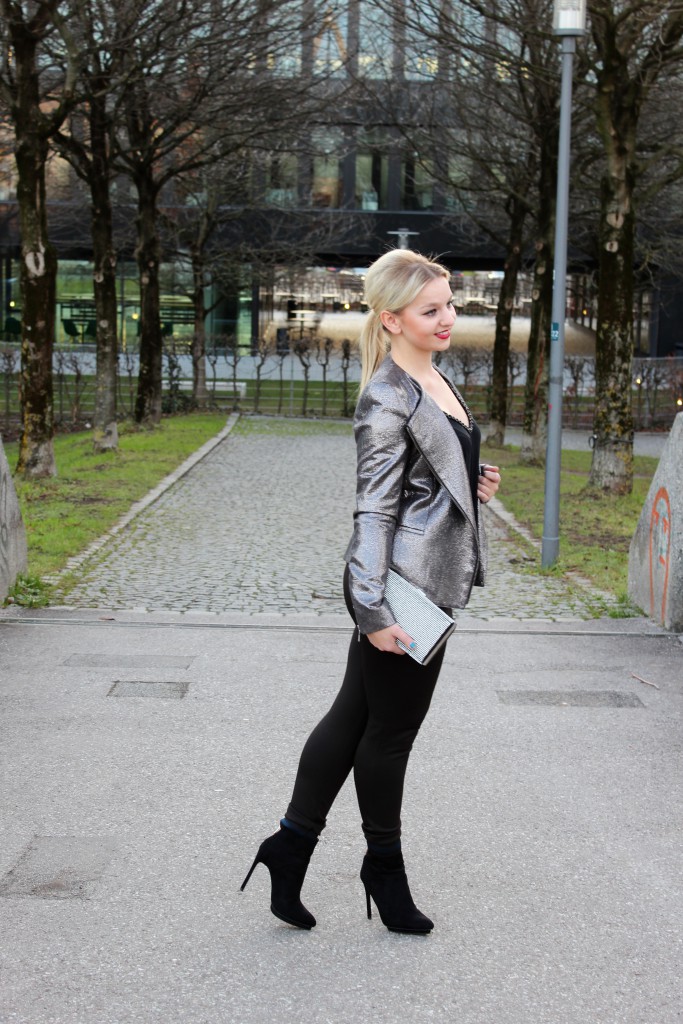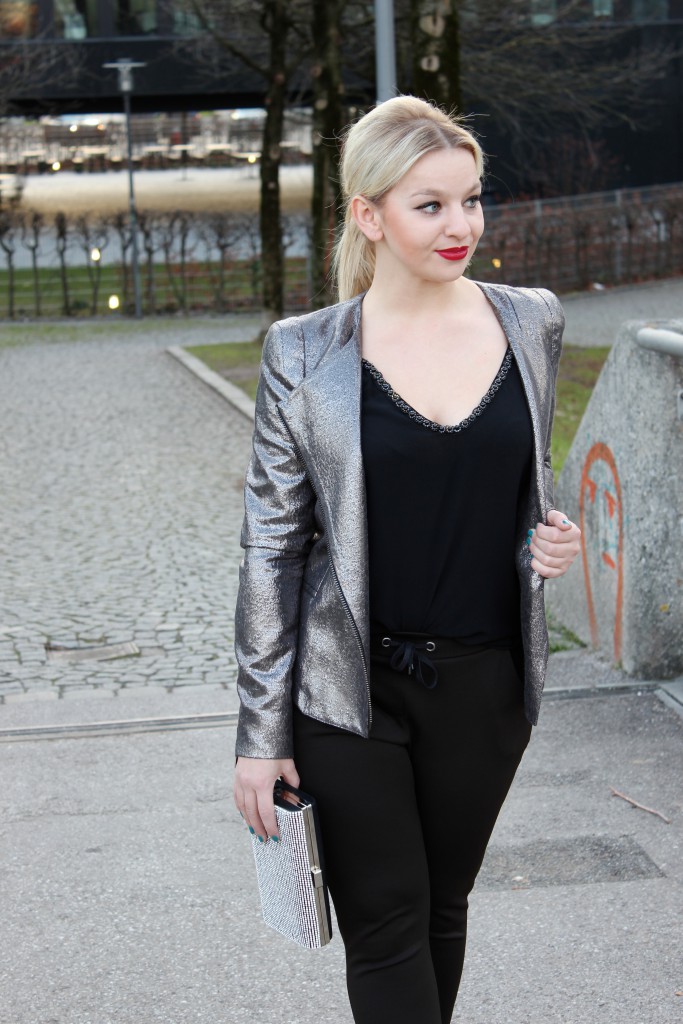 I got this awesome silver HUGO Blazer from the Fall/Winter 14 Collection in New York. Shoulder pats, assymetrical biker cut, definately an eye-catcher. The blazer matches very well with my black jogger pants from Zara. Jogger pants are not only approved as a trend, they are also equally comfy. The best fact is, that you can wear these pants all day and then go out for dinner. I prefer to wear them with high shoes, but they are also wearable with sneakers. What do you think?
In New York habe ich diesen wunderschönen silbernen HUGO Blazer aus der Herbst/Winter 14 Kollektion
ergattert. Schulterpolster, asymmetrischer Biker-Schnitt, einfach ein Hingucker! Mit diesem lässt sich die schwarze Zara Jogginghose leicht aufpeppen. Jogging Hosen sind nicht nur trendy, sondern gleichzeitig auch super gemütlich. Das Beste ist, dass man sie den ganzen Tag tragen und abends direkt zum Dinner gehen kann. Ich persönlich trage sie mit hohen Schuhen, genauso lassen sie sich aber auch zu Sneakers kombinieren. Meiner Meinung nach ist das Oberteil das entscheidende Stück, welches die Jogginghose ausgehfertig macht. Was meint ihr zu dem Outfit?