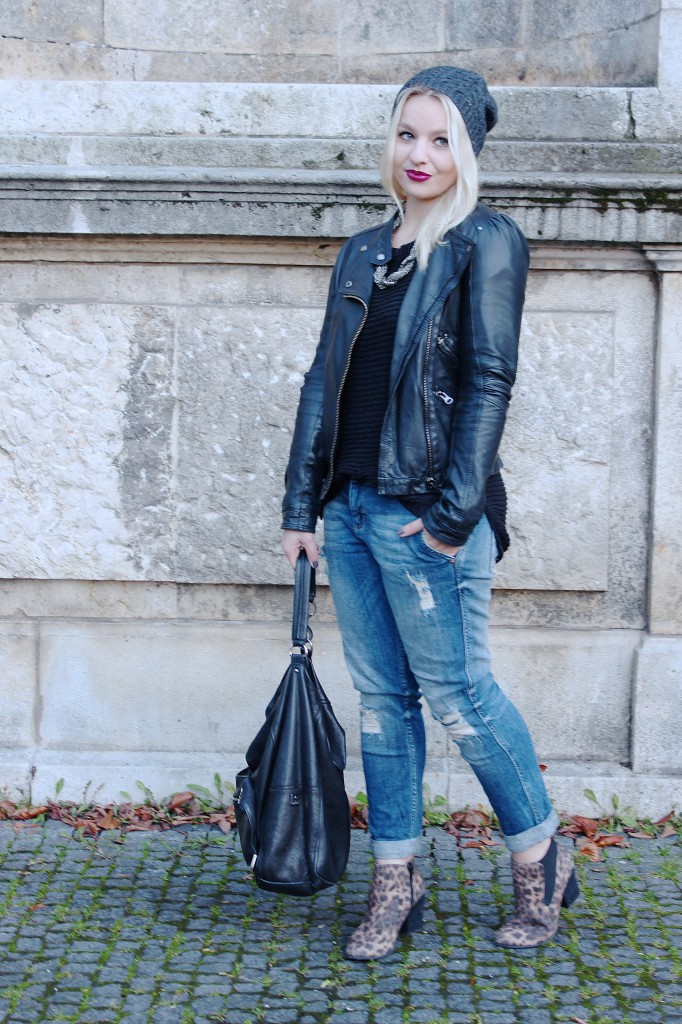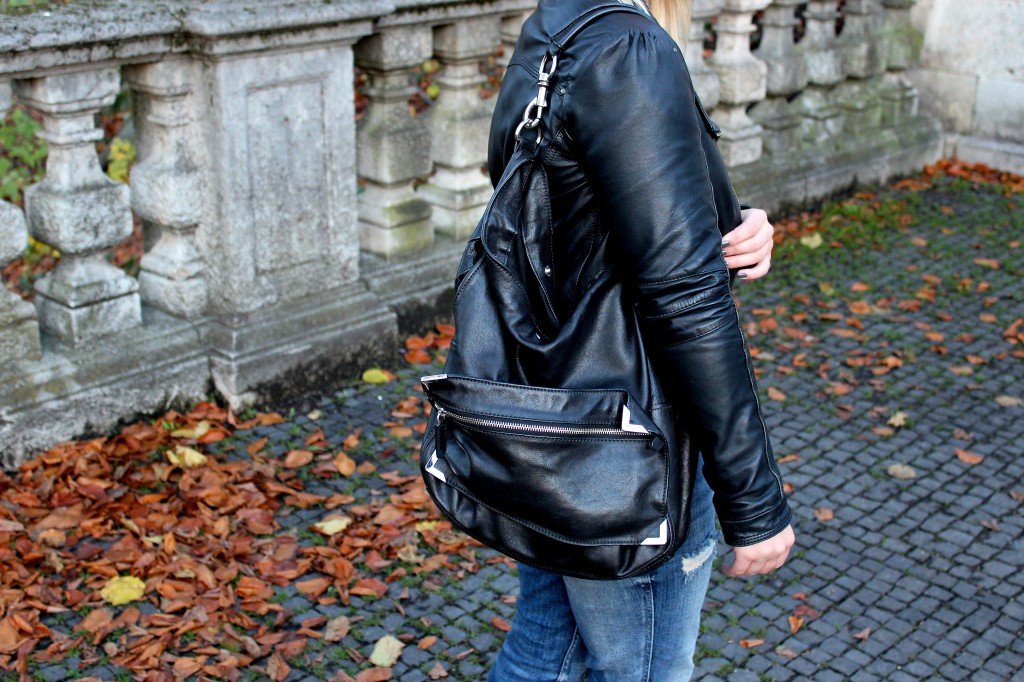 For a saturday brunch I wore this casual outfit. Boyfriend-jeans, leopard-booties and my new Lacoste beanie. The wool beanie is definately an item, that I want to keep around in this cold season. The unpredictable weather makes it necessary anyway. Maybe you think it's quiete basic, but I think it is the one element that doesn't look out of place with a jeans, t-shirt or even a dress. Using a shredded boyfriend-jeans, it is all about keeping it simple. I just take care, that I am not using anything else that is a risk making the outfit looking too unkempt. What do you think about this look? Have a nice day!
Dieses Casual Outfit habe ich bei einem Samstags-Brunch getragen. Boyfriend-Jeans, Leopard-Booties und meine neue Lacoste Beanie. Die kuschelige Woll-Beanie ist innerhalb kürzester Zeit zu einem meiner every-day Teile geworden. Kein Wunder bei dem Wetter! Klar, Beanies sind ohnehin ein Klassiker, aber ich mag es einfach, dass sie sich mit Jeans und T-shirt, aber genauso gut mit einem Kleid kombinieren lassen. Wenn ich eine destroyed Jeans trage, besonders bei einer Boyfriend-Jeans, achte ich darauf den Rest der Teile schlicht zu halten. Der Look soll wie ein Look aussehen und nicht ungepflegt wirken. Wie gefällt Euch das Outfit?
Ich wünsche Euch einen schönen Tag!